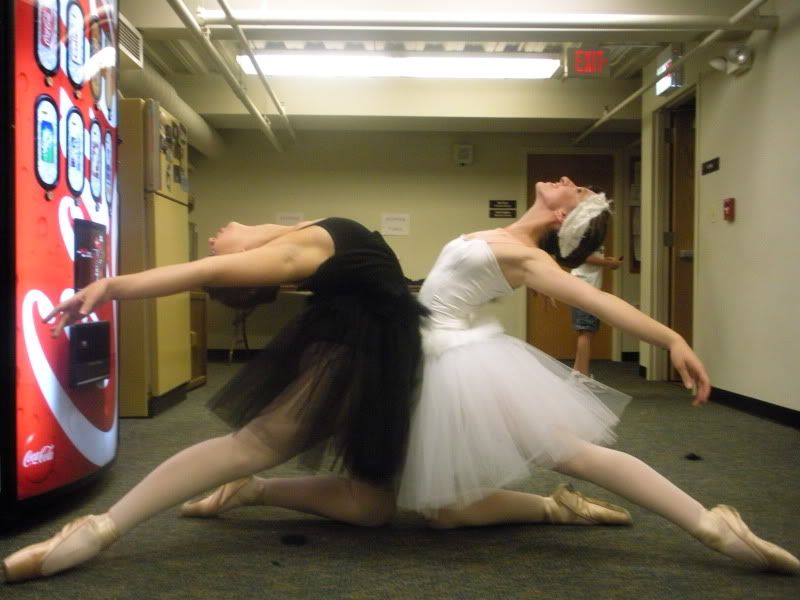 Two Swans in the dressing room. My Claire is the black swan.
I have resurfaced (no pun intended) from Swan Lake. This weekend has been unlike any other I have had in a very long time. What we witnessed was an event that in my mind was near perfection. My husband and I spent many blissful hours watching Colin and Claire perform. I have never seen my children perform so well. Maybe it is because they are just that much older...maybe it is because of their passion for dance, or maybe I have dreamt this all. I had these feelings of pride, love, joy, and hope. My head was spinning with all the images from the ballet followed by comments from complete strangers. Thank you Colin and Claire for being my inspiration, my hope for the future, the loves of my life, and my pride and joy.
On another note, I finished the bottom of the little crate that I was working on for my class this upcoming week. I have posted here and on my workshops page. This was inspired by Kelly Rae's e-course of which I am now fully two days behind! And my son also inspired this. I said to him before his first performance to just be himself and everything would be fine.