Where did this month go? How did I get through Thanksgiving? How many more days until Nutcracker or Christmas for that matter? I feel like I have been floating through this last month, sort of looking down on the days as they pass. We've been holiday busy as I am sure most of you have been. Thanksgiving week was a blur of cleaning and cooking and eating. And now we press onto Christmas. I do hope your Thanksgiving was filled with good family memories and for those who do not celebrate this holiday, I do hope your month of December celebrations are shaping up nicely.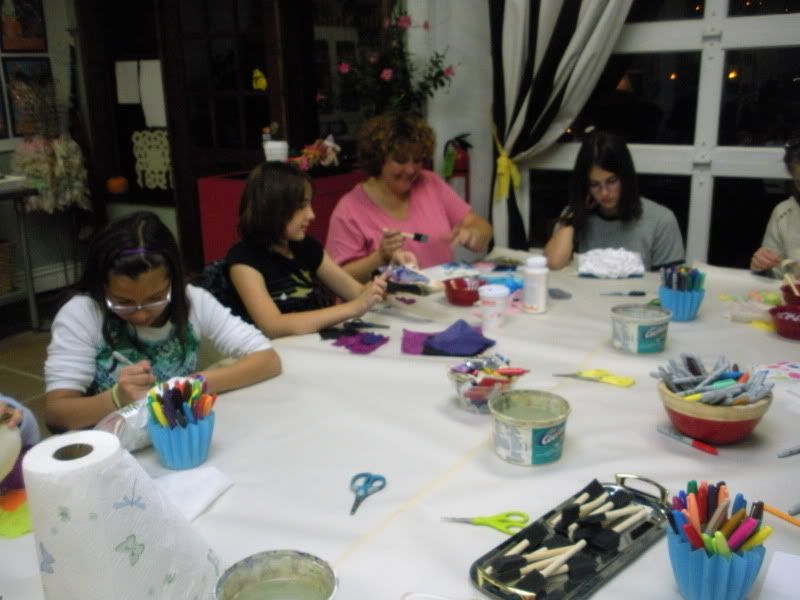 More class participants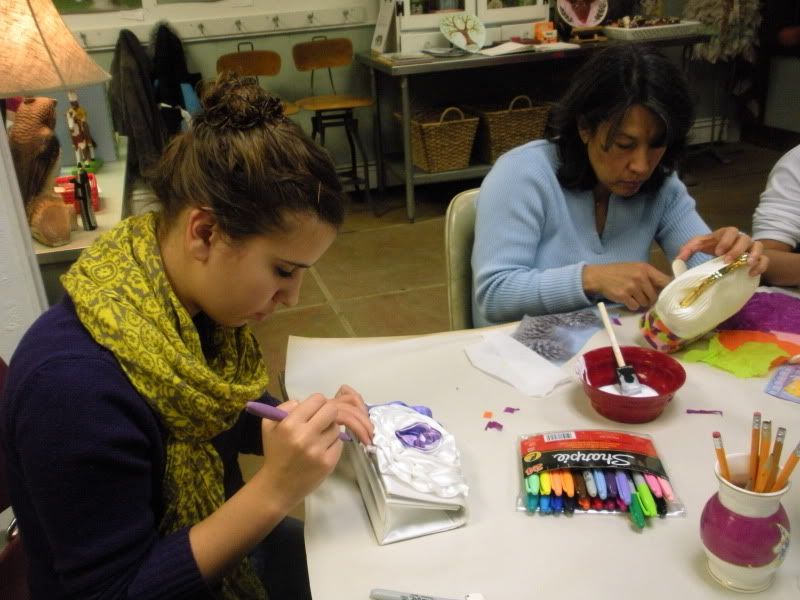 Claire and her purse

Right before Thanksgiving I finished up a class in which we altered ballerina pointe shoes and satin purses and sandals. I promised to post some pictures and because these past few weeks have been blurs, well I am just getting to posting them. I did finish a very special pointe shoe, the Nutcracker 2010 shoe, for the Judith Svalander School of ballet. That was the secret that I was working on. I presented it to Mrs. Svalander right before the holiday and I am thinking she loved it :)))) So here you can see some happy participants and their creations. I really loved this class because it was so laid back. No pressure to create a master piece...just fun. My kind of class. Enjoy the photos!!!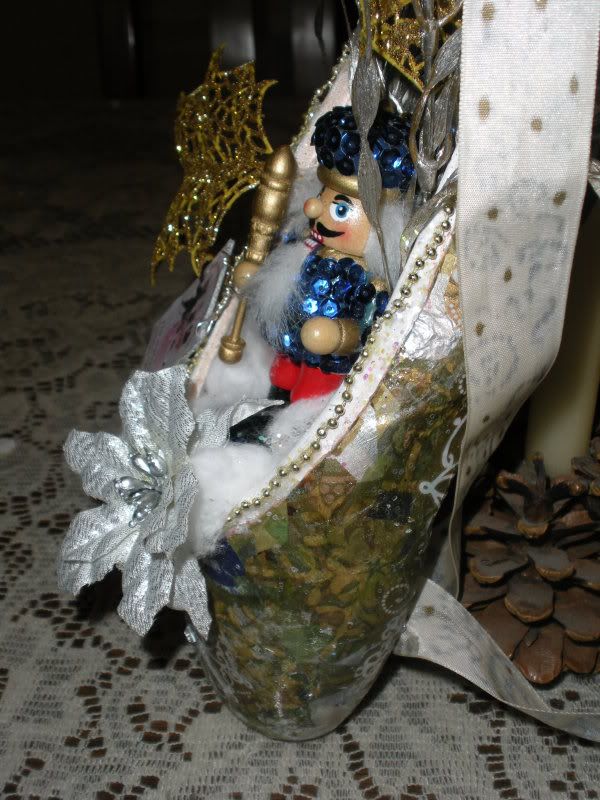 Nutcracker Altered Pointe shoe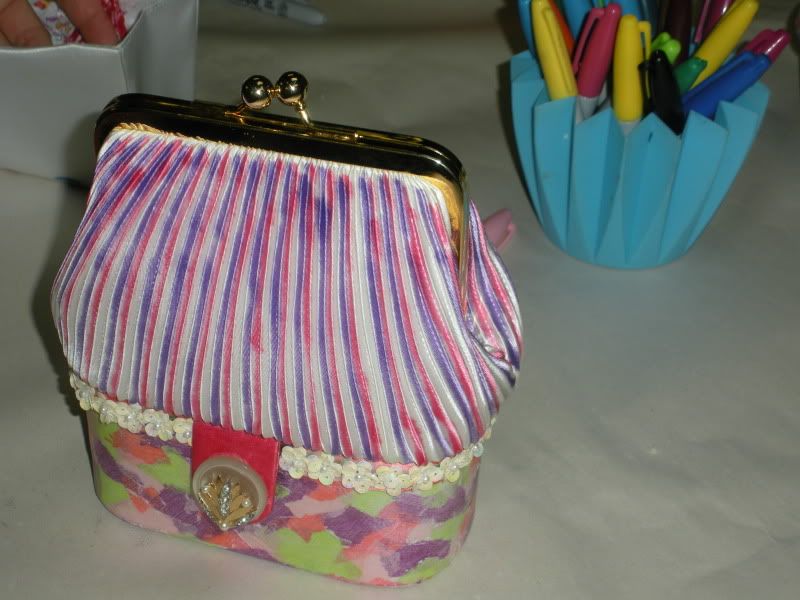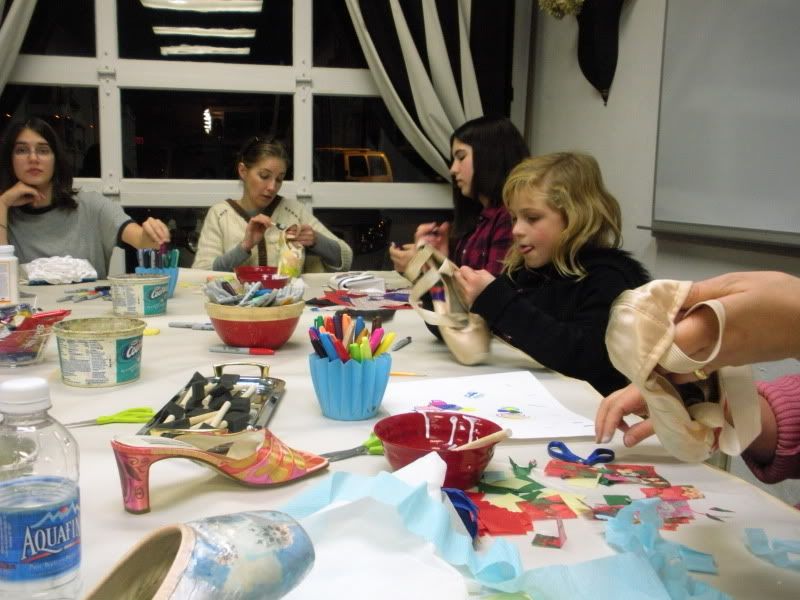 altered purse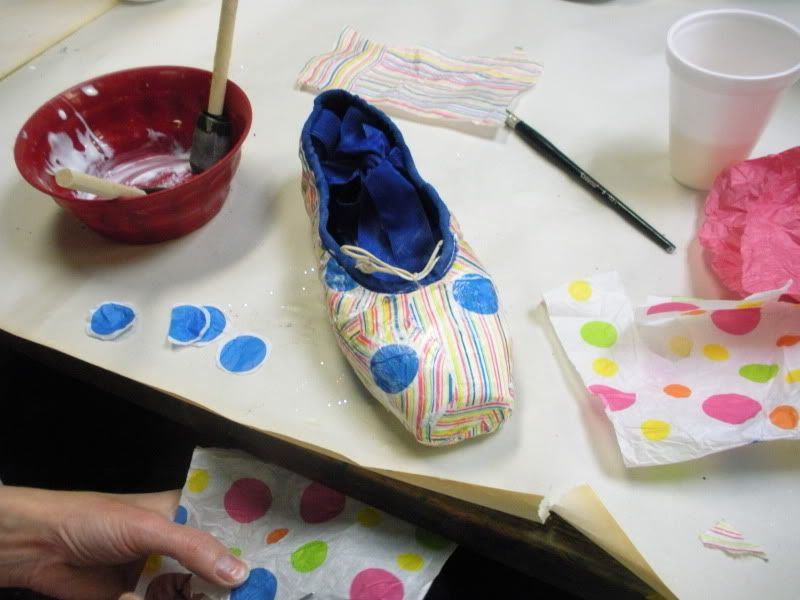 altered flip flop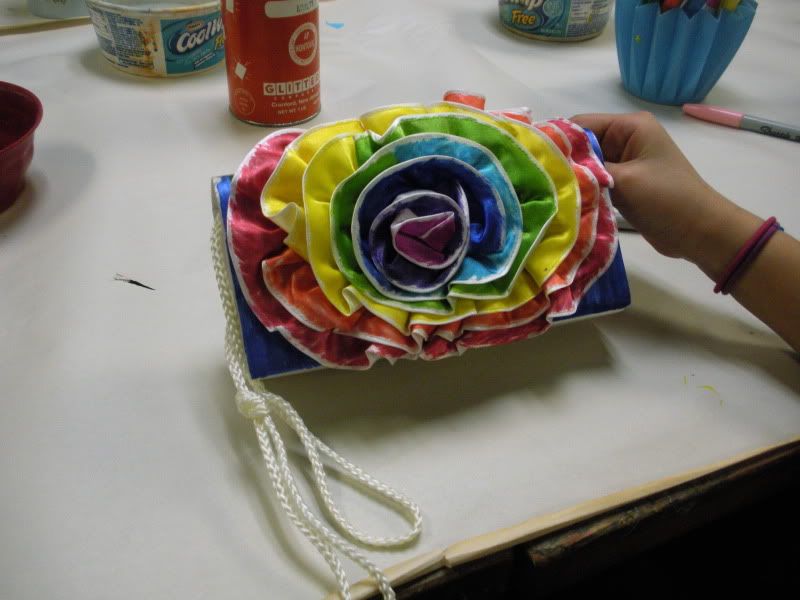 altered purse