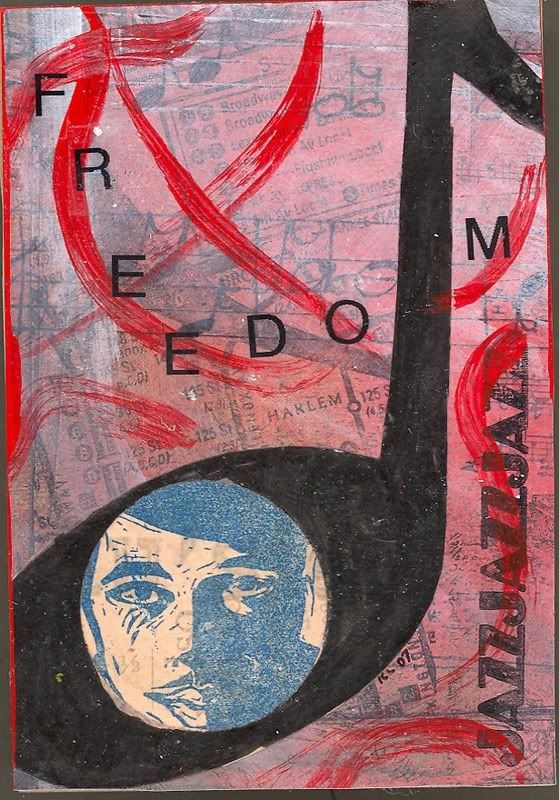 With Music as a topic, I wanted to make a statement about how I feel about Jazz and one of

Jazz's

great innovators. Music throughout centuries has had certain sets of rule, if you will, to follow in terms of composition and performance. There were certain ways to do things or a convention with certain styles of music from baroque, classical, modern, even rock n roll. Every now and then a true innovator invents or reinvents a style, throwing convention to the wind, and releasing

musical

moment

resulting in freedom. Jazz is that style and Duke Ellington is that innovator. If you have ever listened to his work, you can't help but feel like you are floating on air. Jazz in and of itself is a musical style that is free from convention but the Duke really made sure every one knew that.
Freedom is a mixed media piece using inks, acrylics and found papers. It is about 3 1/2 inches

by

4.
k