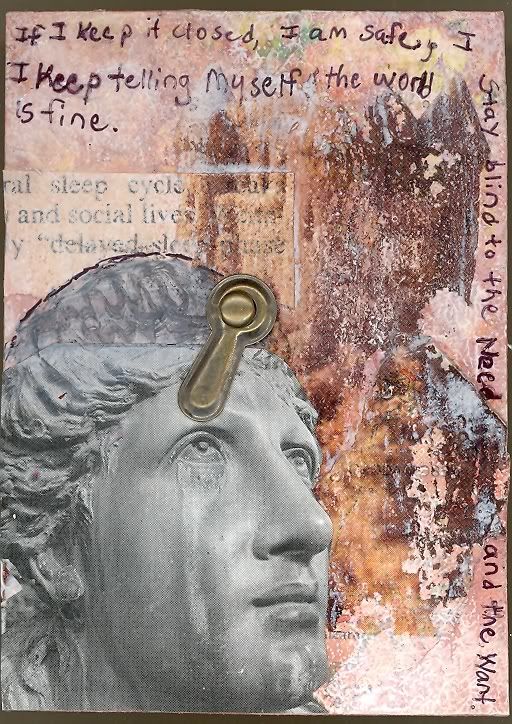 Have you ever met a person or people that retreat into their own world, who believes that everything is fine around them, who won't entertain new thoughts or ideas, whose dreams are dark and foreboding, who believes that they have the answer to everything. They have existed throughout the centuries..and we know them,if not personally, then for the havoc they have wrought on society. My found art piece this week speaks to the closed mindedness that pervades society today. I entitled the piece Closed Mind. It is a mixed media and collage ATC. The stoned faced head has a latch on it to signify the locked up mind. The head is one of stone, again representing how some view the world and problems that exist in it.
I have definitely been doing too much thinking!
On another note...tonight my precious daughter graduates 8th grade. We have been running around like nuts trying to find the perfect dress, flowers, getting nails done etc... She deserves it though. How hard she worked through these 8 years of primary and junior high school. I am a proud Mom.
k