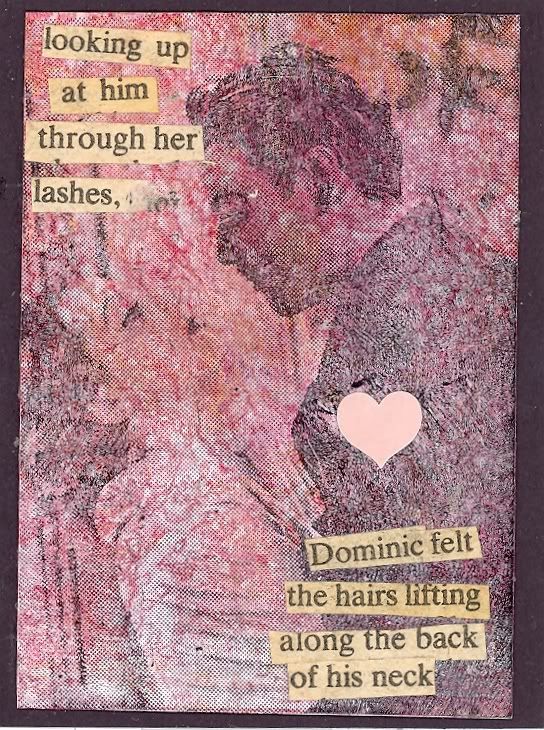 Have you ever been crazy in love, or really lost in love.... That sentiment is how I interpret the theme this week. I have been lucky in love in that I can say I have been lost in love twice in my life. Once with someone long before my husband and I were serious and of course I am lost in love with my husband.
While working on a special scrapbook for my daughter Kaitie (for her 8th grade year), I quickly made this little ATC. IT was very quick because I had the background done already in a stash of my stuff. This is a mixed media piece I call Lost in Love. Acrylics, inks, found papers and stickers were used. My studio time will be limited for a while because I need to finish the scrapbook and get graduation invites made. I guess I will be busy!
I have finished a couple new pieces but they are studies for larger works. I just wish there were 36 hours in a day!
k