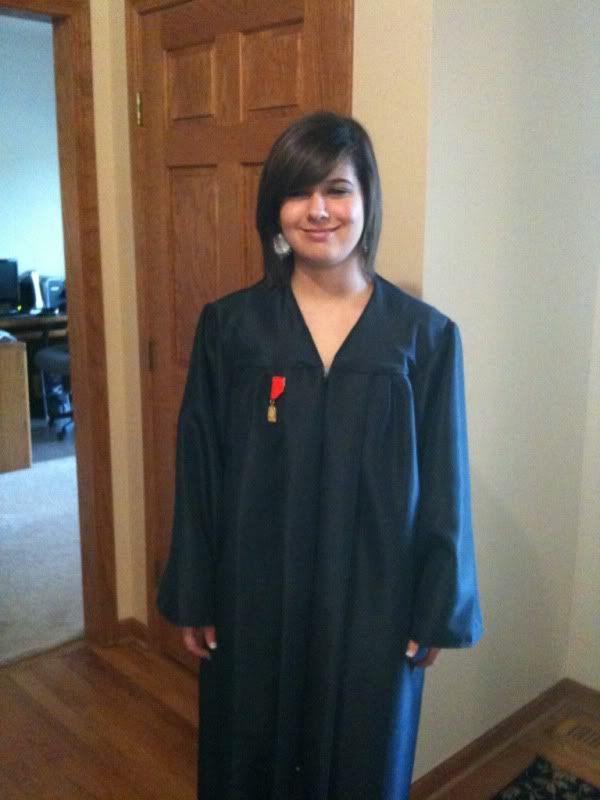 Its official, Kaitie is out of high school. I surprised myself by not crying. That is really unusual for me but the ceremony was so large and almost impersonal. I just could not get into it from an emotional view point. I hope that doesn't make me a bad Mom. Kaitie ran off with her friends before I could really give her a huge hug. I did finally get one and then I had to face a mass exodus of about 2500 plus people from the parking lot. I mean really! It was insane. We celebrated briefly with cake and balloons and roses and then she was gone. The parties are in full swing and it seems non stop. I do remember
my graduation and I too was a person in absentia for weeks on end :)
Good for you Kaitlyn!
Enjoy this time with your friends. Soon everyone will be heading in different directions.
I finally came up for air on Sunday and got some studio time in. I finished a piece called Vernal Pools from my Claiming Sanctuary series. I also started a piece for an extra special Mom. Here you see the papers I selected and these are adhered to a masonite board (cradled). They may or may not be seen in the final work. Next I will add more texture with coats of acrylic paint and perhaps some thicker media like molding paste or I don't know, whatever moves me. There will be some drawing too. Can't wait to get going on it.
And finally,I will be in the Art of the Land benefit once again. I finally finished the paper work (porcrastinated till the last minute as usual. The Raue Gallery also send me notice that I can
submit this year for a gallery show with them. Lots cooking!
Teaching a collage class tonight too called Spring Scape. Then I am taking a break (teaching break) till August.
K