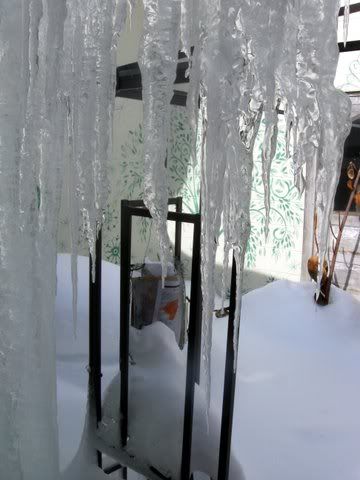 After the storm
This past Friday, the paper packet project actually became a reality for me. Its one thing to bundle up a bunch of papers and throw them outside to decay (if you will) but it is quite another to rescue them after almost 5 months of exposure to the elements, lay them out, and begin the creative process. The packets that were put together by the Studio's mixed media class, were rescued from the Studio's little portico. A few of the papers were still buried under snow (from the great snow storm of 2011) but most were accesible because there had/has been a big thaw. On the home front, I brought in my packet which had been hanging on one of our white pines for 5 months. By Sunday, the packet was dry enough to unfurl and then the fun began. I felt like a kid in a toy store...looking at the contents of the packet. Some of the papers were coffee stained and tea stained while others were stained from easter egg dye tablets. Still others were frail and I had to handle them with care. The pages from news papers that I included actually bled some what. My only regret is that I did not stuff that packet with more papers.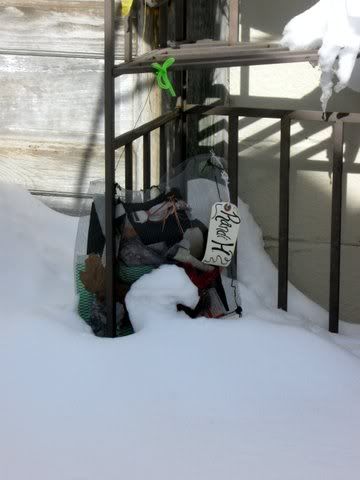 So much snow, Feb 2011
On Thursday of this week, the group will get together to examen their packets. I can't wait to see the looks on their faces as they rip through the screening that held their papers. While I wait though, I have begun to stain the papers from my packet at home in colors that have a earthy feel. Greens, blues, browns, grays etc.. will be needed for the art that follows. I spent most of Sunday and Monday altering and getting really messy (my favorite part). My goal is to have at least one work done by Thursday's class. I have had a sedge meadow in my brain for the last two days that is just waiting to become a reality on 300 lb water color paper (Arches...yummy). The ideas for the Earth Show theme are swirling around in my brain...some more serious, others, imaginary places I would love to spend time in.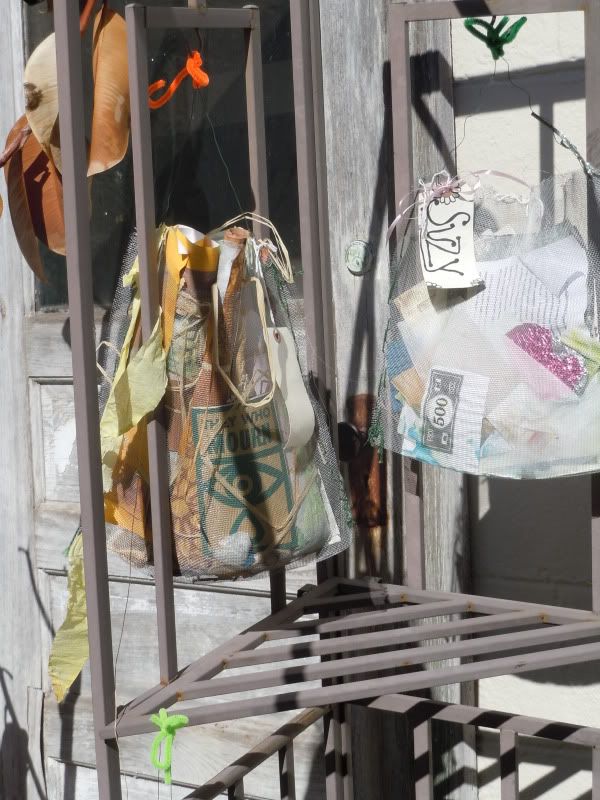 After the thaw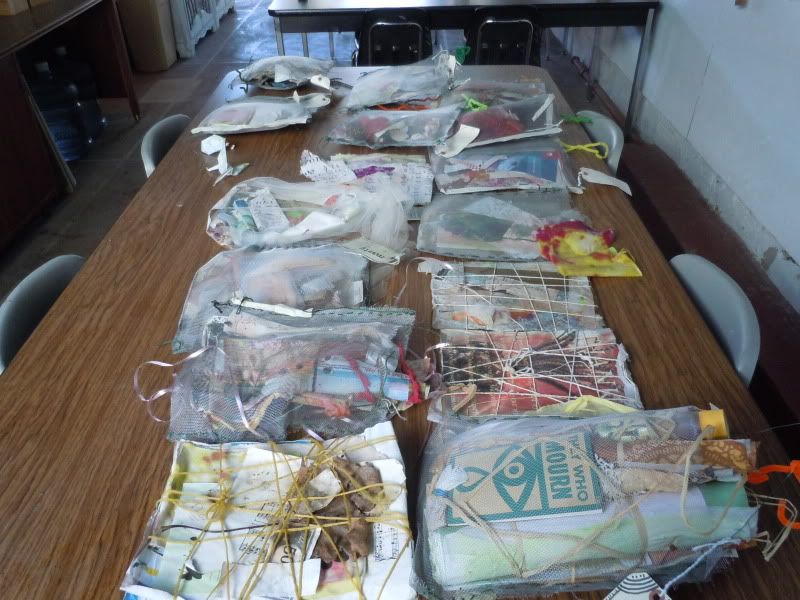 Drying in the Studio