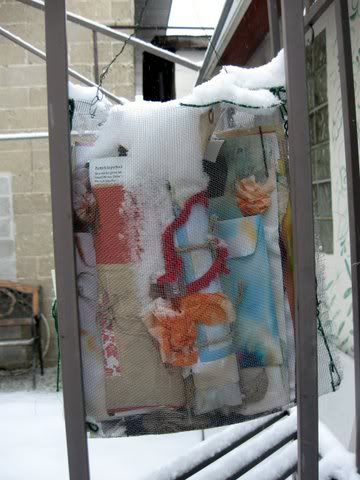 Thank you dear Tami for sending me these pictures of the groups packets. Here is just a sampling of our nature induced green papers. We are inching ever closer to that magic week in February when we will gather the packets, bring them inside to dry and then voila, open them. Seth Apter, in New York set the ideas in motion as he did this experiment some time back. Seth has a wonderful blog, http://thealteredpage.blogspot.com/ , which you all should check out some time. Thank you Seth for your write up in Cloth Paper Scissors on your disintegration project!
So here are some photos. After we inspect Mother Nature's handy work, we start creating. This will culminate in an Earth Day gallery show at the Studio in McHenry. The theme is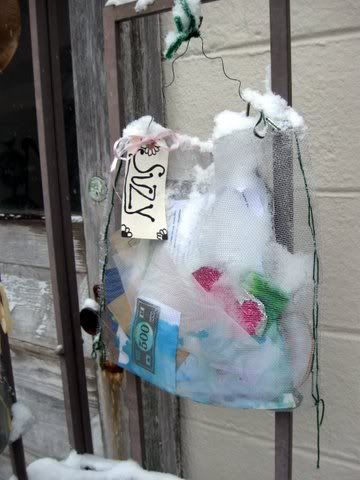 "Ecological Ethics in our GLobal Society."
k