I first just wanted to welcome you wonderful new followers to my little piece of cyber space. I don't look at my statistics that often ( those types of things don't drive me anymore), but I do delight in seeing new faces on the follower list. So many of you are already accomplishes artists and that really humbles me to think that I might have something interesting to say to all of you. So welcome again!
My husband and I have been trying our best to fit in some last minute day trips with our 3 teens. School starts Monday. I hate this time of year, really I do. I hate seeing them walk out the door and get on the bus. They are that much older, that much wiser, that much more grown up. My oldest will be 18 in February! My twins, turn 16 next April. They have their own opinions, want to be as independent as possible, have their own dreams and aspirations, and are either dating or on the verge of dating. I am happy for them and sad for me. As a parent, you revel in the fact that you have raised them to be good kids and that at this age, they have not strayed from the path just yet. At the same time you also know that as the apron strings are unraveled, there are many more perils they will face, more dangerous than falling off a bike or crashing head first on in line skates, or ...well the list could go on. Sigh....
To continue, we took the kids to the museum, the Field Museum in downtown Chicago. Since I was a little girl, that museum has been my favorite. It is now my Colin's favorite (so cool). We specifically went to see Lyuba, the perfectly preserved, one month old baby Mammoth. Gosh she was beautiful. I have never been so drawn into this period of Earth's history that is until, this exhibit. Simply fascinating. Picture taking was limited however I was able to use my iPhone to snap a few. Lyuba's (meaning love in Russian) story is very well documented in a National Geographic Special and here is the link:
http://channel.nationalgeographic.com/episode/waking-the-baby-mammoth-3630.
And here is the link from the Field Museum:
http://www.fieldmuseum.org/mammoths/allaboutmammoths_lyuba_1.asp
Kaitie,Claire,& Friend
Because this baby mammoth was so well preserved, they have DNA, DNA that can actually be cloned. So exciting. Who knows what may come out of this incredible find.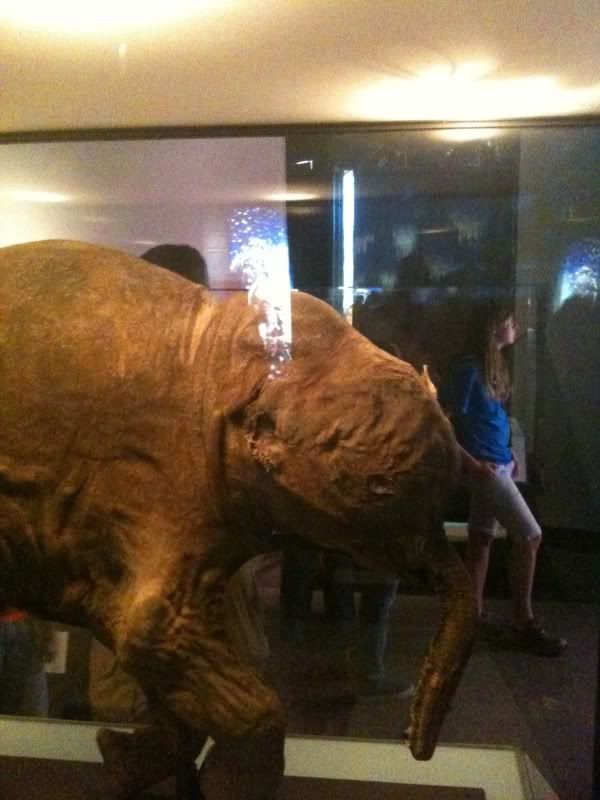 Baby Lyuba
We also joined in the museums 10 year anniversary celebration of Sue, the worlds most famous T-Rex. They had a sort of cheesy interactive experience with robot dinosaurs. I think it was probably more appropriate for 10 year olds but I enjoyed it.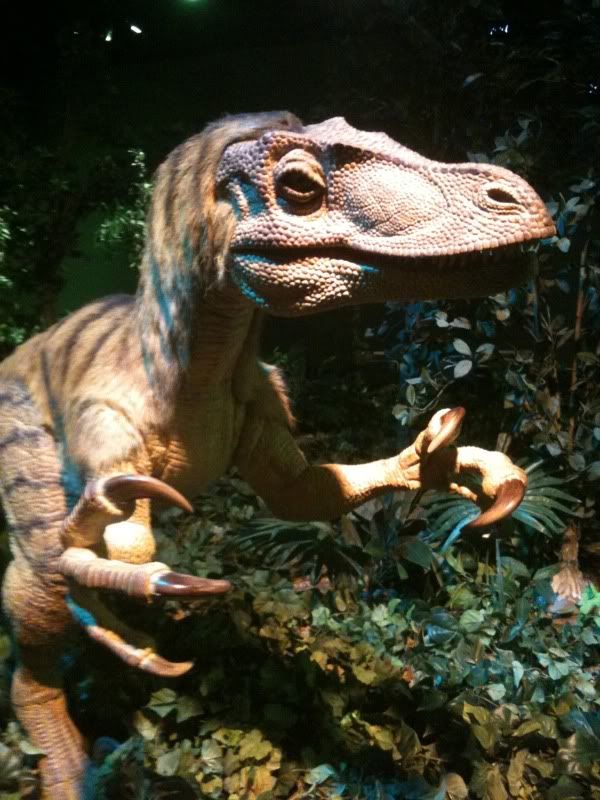 Robo Dino
Shopping has also been a heavy part of our agenda. It is a tax holiday in Illinois (August 6-15th) and clothes and shoe supplies are state tax free. Yipee. With two teen girls, that helps the bank out quite a bit :) Today, shoes for my son and some basic wardrobe needs.
Art- I finally put out a found art piece. It felt good to let loose an "old" work for some strangers enjoyment. I have been meaning to jump back on the band wagon for sometime now but just never got around to it. I'm back baby! I am still working on a write up for a workshop, and wish I was more motivated right now. Tomorrow, my daughters want to hit the Russian Pointe Store in the city. Sigh...Art?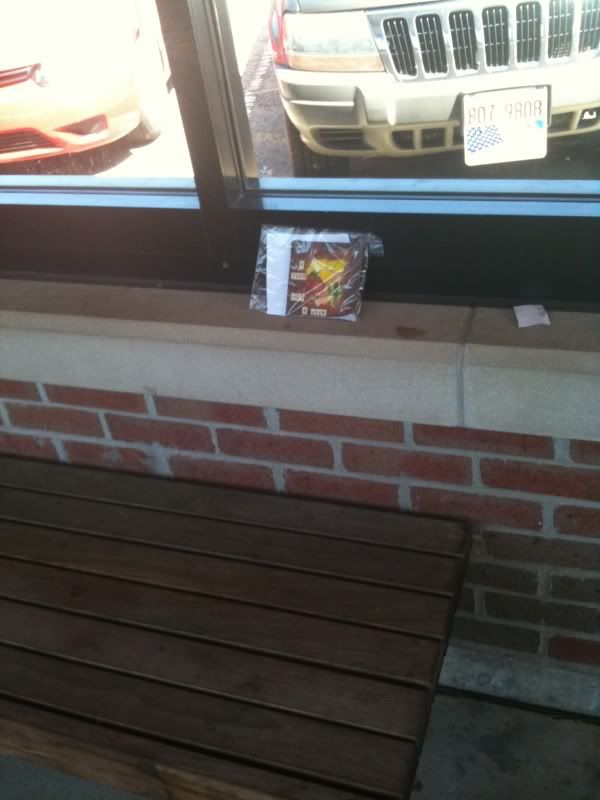 Found Art at Crystal Lake train station