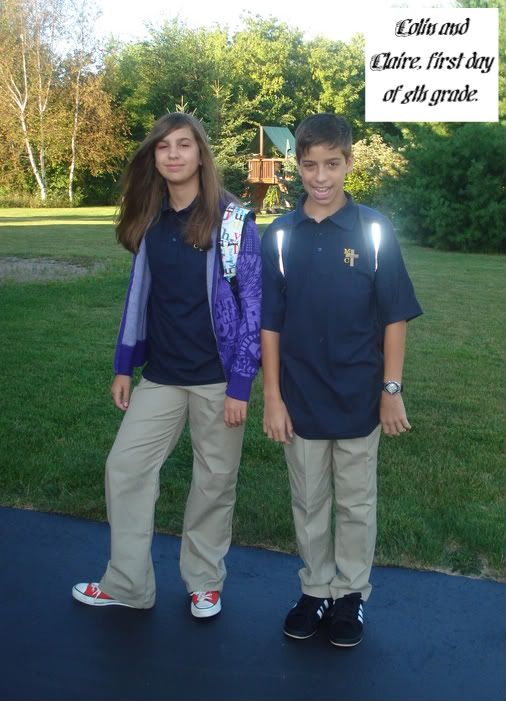 First day of school! Actually, to be more correct, it was the first day of school for Colin and Claire. My Kaitlyn started last week (Monday). So here are my babies. I find myself repeating that old
cliche, "Where has the time gone?" Gosh...Colin and Claire start their 8th grade year. This will be a fun year for them. Kaitie loved 8th grade. She had about the best teacher in the world. And now my twins have that same teacher. I wanted their year to be extra special and so I wrote an imploring letter to the principal last April. They started school together in Kindergarten. My son really needed his twin. Claire, on the other hand, was a free spirit. She still is. She is fiercely protective of her brother and kept an eye on him all through these years. I thought it would be nice if they ended their grade school experience together. I also pleaded for the same teacher Kaitie had. This woman can do no wrong in my book. She is fabulous. After I sent them off this AM, I had a crying break. I miss them all. Summer went by way to fast.
On an art note, I have another gallery show at Conscious Cup in November. This time it is a one person show (me). Hopefully I will be somewhat productive and complete 2-3 more works before then.
k