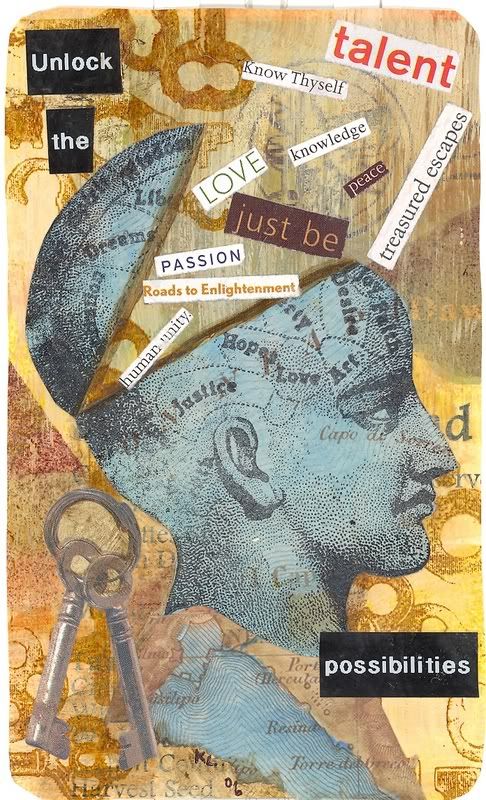 I can't believe how fast this one came together. I was finishing up a couple of deco pages and the idea just sort of announced itself as I was working. And so, while waiting for various items to dry, I started on this work for found art Tuesday. The theme is key.
This past Saturday I picked up a September menu from Le Petite Marche (Dawn's Bread). This little bistro is a well kept secret, tucked away in downtown Crystal lake, Illinois. They have a wonderful wine selection, cheeses from around the world, breads, and pastries to please the sweet tooth. I like the idea of using or altering a coaster, menu, or what ever I can pick up free from local establishments. In turn, I leave the finished art piece at that establishment for someone to find.
This collage uses a child's flash card as the base. The background paper is the menu I picked up from Dawn's Bread and I spent about 15 minutes looking for phrases in a travel magazine. Acrylics, inks, rubber stamps, found papers, and stickers, were used to complete the work.
I plan on leaving this at Dawn's Bread tomorrow (Tuesday). Dawn, the owner and chief chef, is a patron of the arts and I secretly hope she finds it :)
k