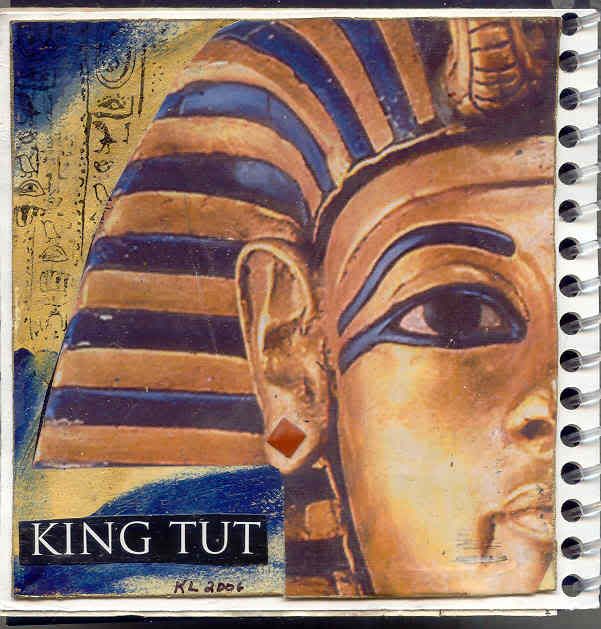 Well, today was one of those sucky days. I woke up at 4:30 AM with a Migrane. Headaches and I go way back...to my early youth. It was severe and literally incapacitated me. With three children and 2 dogs...that simply won't do! I even had to cancel my haircut this AM. I was down for the count. By noon I started to feel like I could move. Thank God my kids did not have any of their dance camps today. I sat down to scan some art work and my scanner "blew" up. So I am down one scanner to boot. I ordered one from Best Buy and won't be back in the saddle again for about 7 days! The art work I completed was for decos and they must go into the mail by the 30th of this month. Hopefully the scanner will arrive a little early. And even as I write this, my headache is still there, dull, but still there. Maybe tomorrow will be better.
I decided to upload something I did quite a while back.
I am posting it in honor of the King Tut exhibit that just arrived at our Field Museum in Chicago. The image came from a small post card announcing the exhibit. And this is a mixed media piece. I don't remember what substrate I used but I think I used 140 lb water color paper. Acrylics, inks, and a do dat.

K