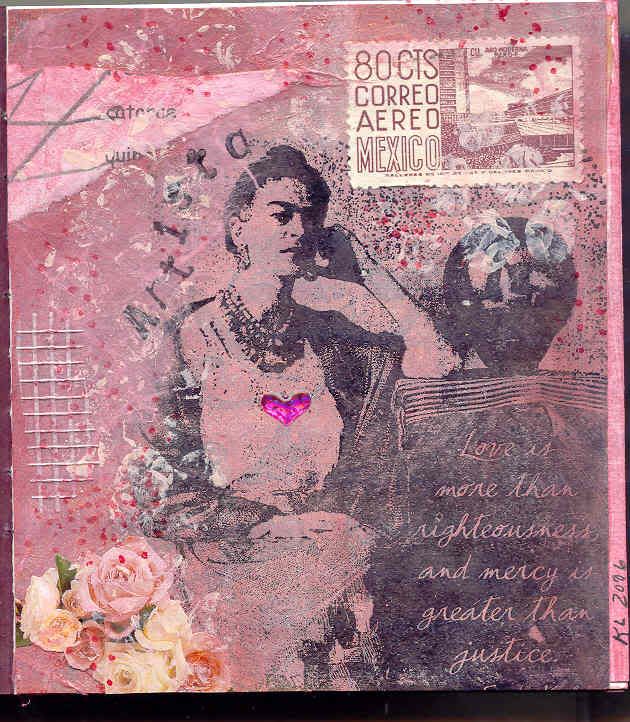 Yesterday was my twins birthday. They had school off and we spent a fun day shopping and celebrating. Can't believe they are now 11. Needless to say I was very busy most of the day and evening with their celebration. I worked until noon, and then I don't think I sat down until about 10 at night! Too tired to enter a journal page.
Today I have busy work. Thank you cards to make for the twins, to hand out, thank you cards for our Easter celebration, a birthday card for my Father-in-Law and well other assorted household things. No real work on art projects today :(
Frida has always been one of my favorite artists and whenever I can, I work on a deco page or two using her art or her image as a theme. Above is a recent one.
This is a mixed media collage using inks and acrylics, rubber stamps, found papers and stickers.
K