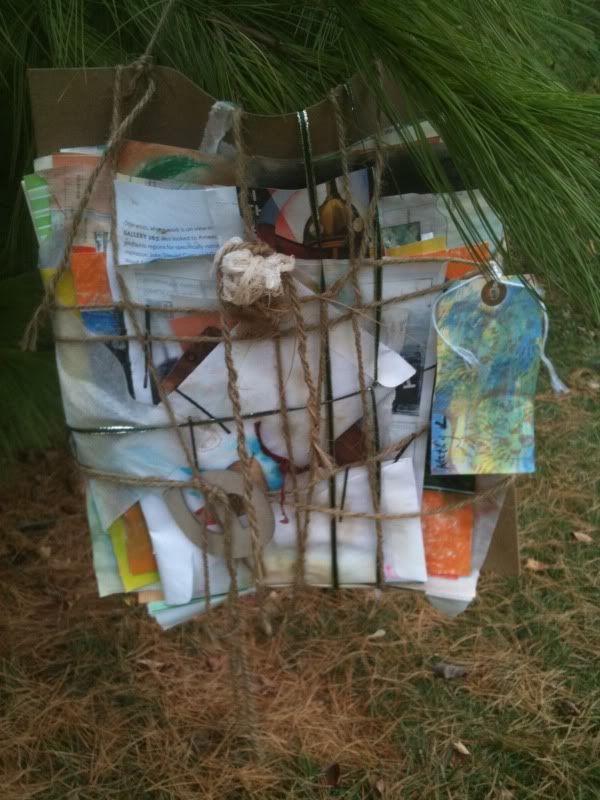 It has not been that long since I hung my packet on the white pine in our yard. The rain storms this passed weekend has initiated some visible changes. The packet cardboard is buckling and I am seeing some staining of papers from coffee grounds (which have disappeared)
.
There is also some blue stains from Easter egg tablets I inserted into an envelope. Tomorrow we are supposed to be getting some severe winds and a storm yea!!!!
As far as studio time...well I am thinking about it. Actually I do have a good reason to get myself beck in there. I have signed up to send a postcard size work to an artist twitter friend who lives in Norway... Their local library is trying to raise some funds for new children's books and David put out a call for artists around the world.
The library will display these little gems and hopefully sell them. Here is the link to read more... http://davidsandumart.posterous.com/call-for-artists-twitter-art-exhibit-in-moss
.
So I will keep update when I have something to show. k
blue stain & coffee or tea stain