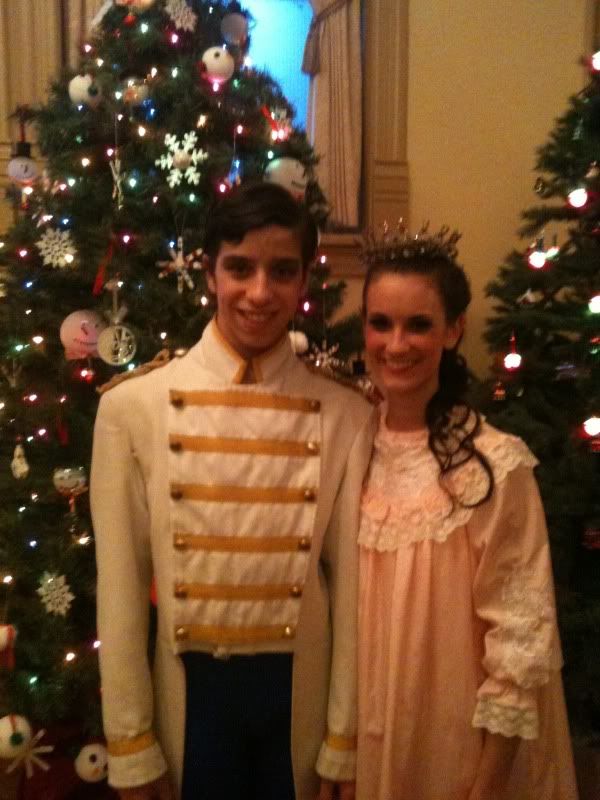 The Nutcracker is over, Christmas has come and gone, and New Years Eve is now in the past. 2010 has arrived and I have finally surfaced from my December hiatus. Just as December of 2008, I basically floated through the month. I honestly don't know how I managed to make it through. I am not a super woman, that is for sure. I broke down more than once, in tears, some angry, others joyous and to be so fully absorbed in holiday activities always comes at a price for me. I basically put my art on hold, abandon my Internet connections, and stop all the little things that I do to keep my sanity. In some respect, I feel a little down. I love to watch my children grow as dancers and this Nutcracker season was the best yet (I say that every year). I will miss watching Colin lift his Clara's with the ease of a seasoned professional (even though this was his first go around as the Prince). The merriment of Christmas morn and the grand feast of the day was over with so quickly. Ah well, it is time to start organizing my life once again starting with my art class this month!
The patchwork portrait class will be repeated at The Studio in McHenry. This time we are going to go over two evenings (Jan 14-15) from 7 to 9. I started a portrait in the last class way back in the summer! Guess what, it is still sitting on my table in my studio along with two other works that I started in classes in the fall. My goal is to finish at least one of those works before this next class! The Studio now has a facebook page: http://www.facebook.com/#/pages/McHenry-IL/The-Studio-School-of-Art/171666296748?ref=ts. Check it out!
Finally, I just could not resist a Nutcracker picture that I snapped with my iPhone. It is grainy (the camera is only 2 megapixels) but I had to share anyway. This is my son, the Prince with one of his Clara's (Alexa).