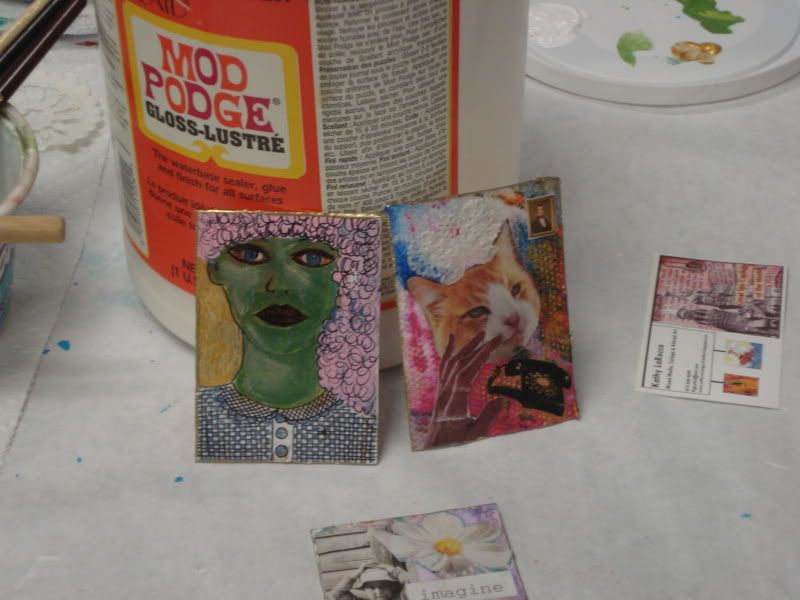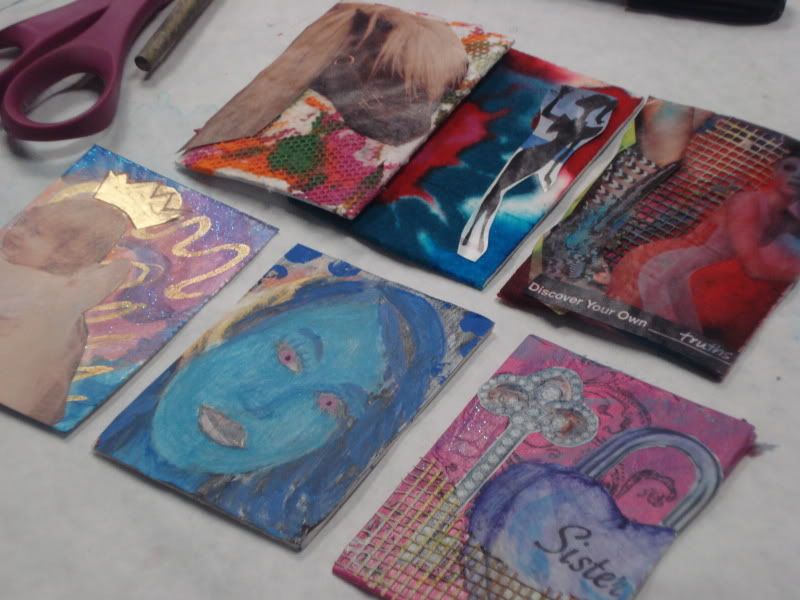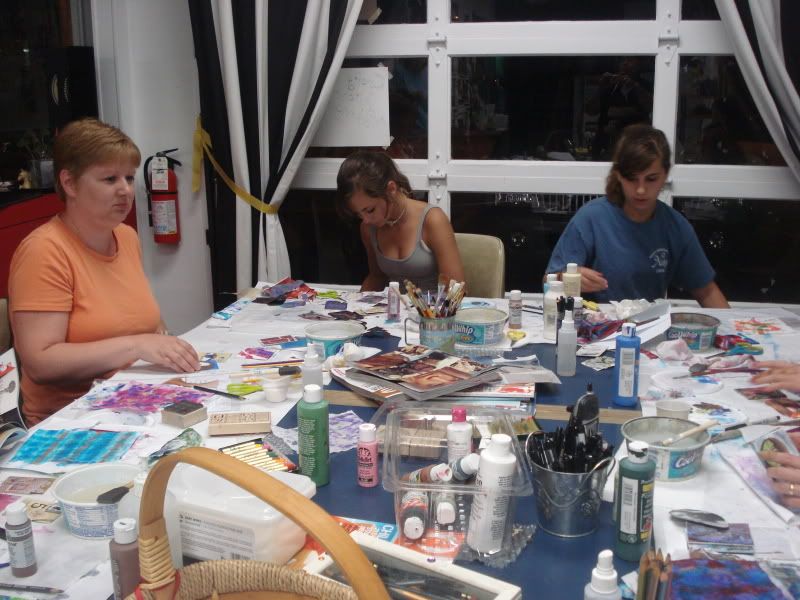 Mid July I taught at a wonderful venue in McHenry, The Studio
http://www.thestudiomchenry.com/
. I taught a very basic mixed media and collage class that concentrated on making a few different background papers. Substrates used were 140 lb watercolor paper and matte board. The format was the Artist Trading Card (ATC), 2 1/2 by 3 1/2 and we used a variety of media including liquid water colors, acrylics, graphite, pastels (Portfolio water soluble), markers and acrylic media. I hope the students learned a little something. I dare say that for the adult students, getting messy was a little foreign, but I hope they enjoyed the freedom. Here are a few pictures from the class. You can see how messy the table ws...I was totally at home.
I will be teaching again in August and this time we will be working larger and on canvas board. I want to create a patch work background much like Kelly Rae Roberts style. Then we will add a focal image using magazine clippings of faces (which we will alter). I think Kelly's patch work collages are great for those just learning because the background is ready made. There is no real thinking, you just do. It should be fun. I plan on introducing more expensive materials in this class featuring Golden products. Those are my favorites!
Currently I am working on a sample for the class and hope to finish soon so I can get Miss Lucy a class material list.
k