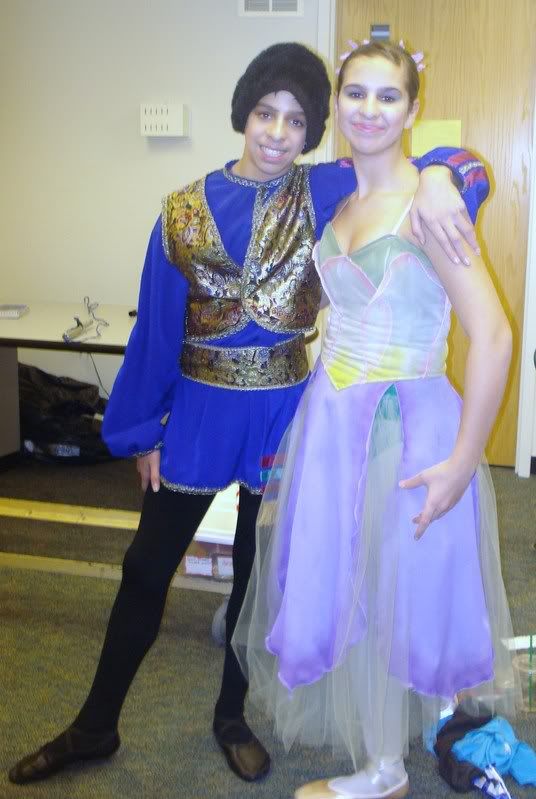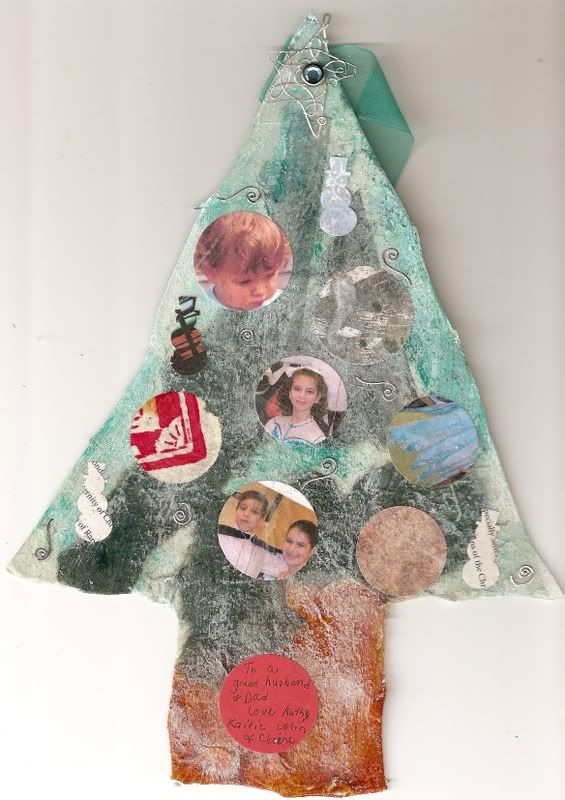 So here it is! Can't believe another Christmas Eve has arrived. I made this little tag for my husband and thought I would share. This tree is a collage of photos and other hand made papers. I created it this Am in between baking two pies and finishing off some Christmas present wrapping. And oh yes, my Claire and I put together my husbands present too. Whew!
And I did survive the Nutcracker. I attended 8 of the 10 performances. I never ever get tired of watching my children perform. They are artists for sure. Colin and his sister Kaitie (who is two years older than him) received standing ovations for their Russian solos. They were awesome. I had more parents of dancers (many of whom I only know by sight) came up to me to say how wonderful they were. Colin was also Fritz and I was blown away by that performance as well. And then there was his performance as a Spun Candy Cavalier. My Little boy was the talk of the town! I am so proud of him and his sisters. I might also say that he is now on a full dance scholarship. I guess they like him!
May your Christmas be blessed and your New Year prosperous. Till 2009...
k