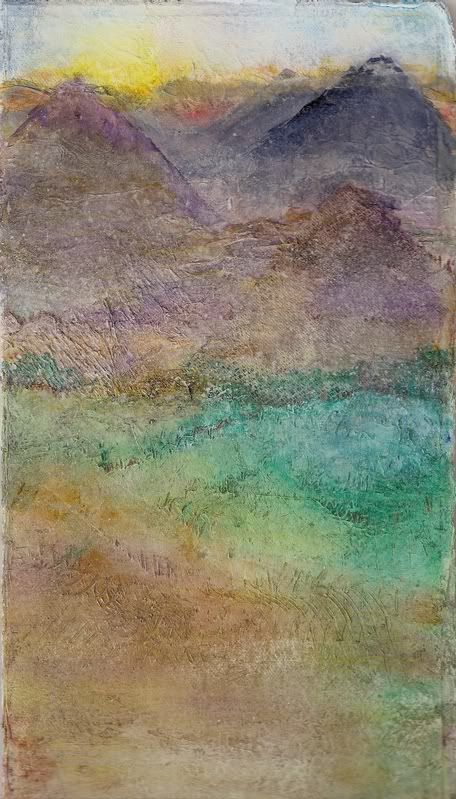 This is the completion of the excericse I started a couple of weeks ago. I finished about 4 days ago and then let it sit where I could look at it. Today I polished it up a little adding more mist in the mountains and lightening up the foreground and sky. In my mind I was trying to see the brilliant colors of Santa Fe sunrises. The colors are are breathtaking. There is a place that Marc and I use to cross country ski in the Jemez. It is a caldera very near Los Alamos. We would get up before dawn in Santa Fe and head up to Los Alamos and this ski spot. Catching the sunrise on the drive there always brought tears to my eyes. The skiing was fabulous too!
The work is a mixed media and collage piece using acrylics, water colors, and a variety of papers such as tissue and paper towel. I used some pastels to help define some of the mountain scape.
On to the next exercise....
K