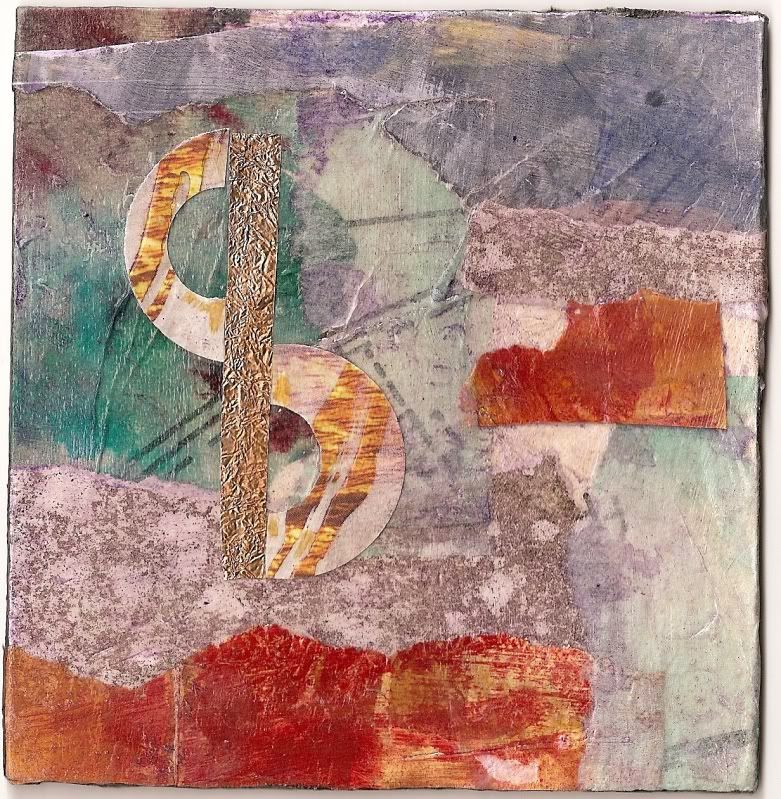 After the last Mixed Media and Collage class that I taught in mid August, I was asked for another class. I came up with a progressive type class meeting two nites in Sept, Oct, and Nov. However, here is the catch, if you miss the first one, it will be really hard to make the collages that we will end with in both Oct. and Nov. I have not decided whether we make the little series in Oct or Nov. But I have planned both this series and a larger abstract landscape, all made from papers that we will alter in the first class meetings (Sept). I am still in the middle of the landscape and I have to write up a supply list for both the Studio and the students. These classes are based on techniques I have either learned through art workshops, read about

either on line or in books, and have been using for years. I would love to teach Jonathon Talbot's method but unfortunately supplies are rather a lot to acquire for artists who may not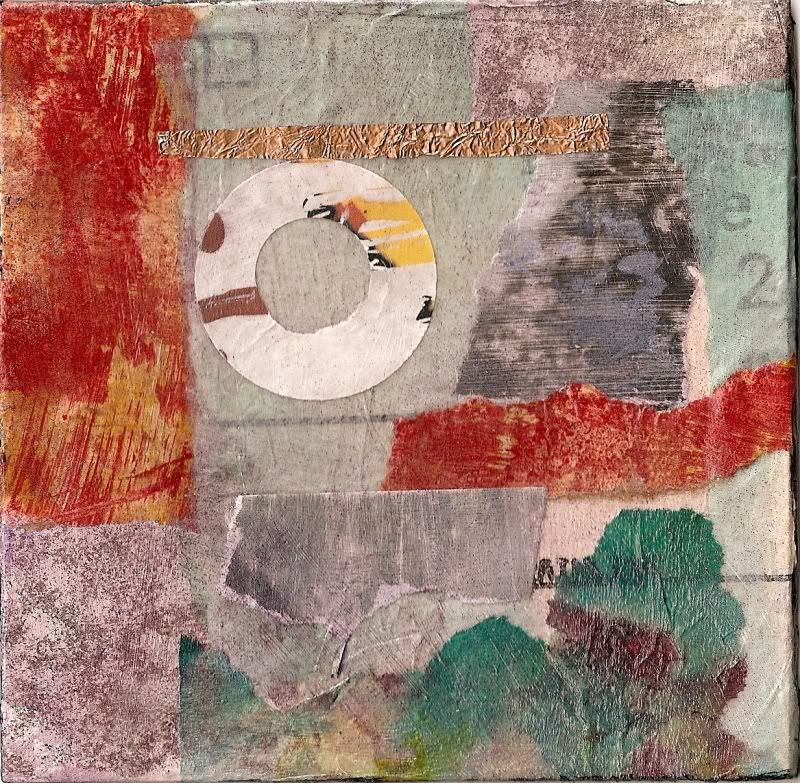 want to really get into collage and mixed media. Mr. Talbot brings a lot of his own tools for everyone and then he also has items for sale. The catch here is that he is an accomplished working artist, I am a part time artist who can barely afford her own materials. Anyway, if you are interested in Mr. Talbot's approach to collage, see my side bar for his site. His method is pr eferred by myself. But for these classes we will be using soft gel matte medium to adhere our papers (as many working artists do including myself for certain applications) and will go from there. I am pleased with the outcome of this small series. It has been a while since I have delved into anything abstract. But after my visit to the new modern wing at the Art Institute of Chicago http://www.artic.edu/aic/collections/exhibitions/modernwing/overview, I really became inspired.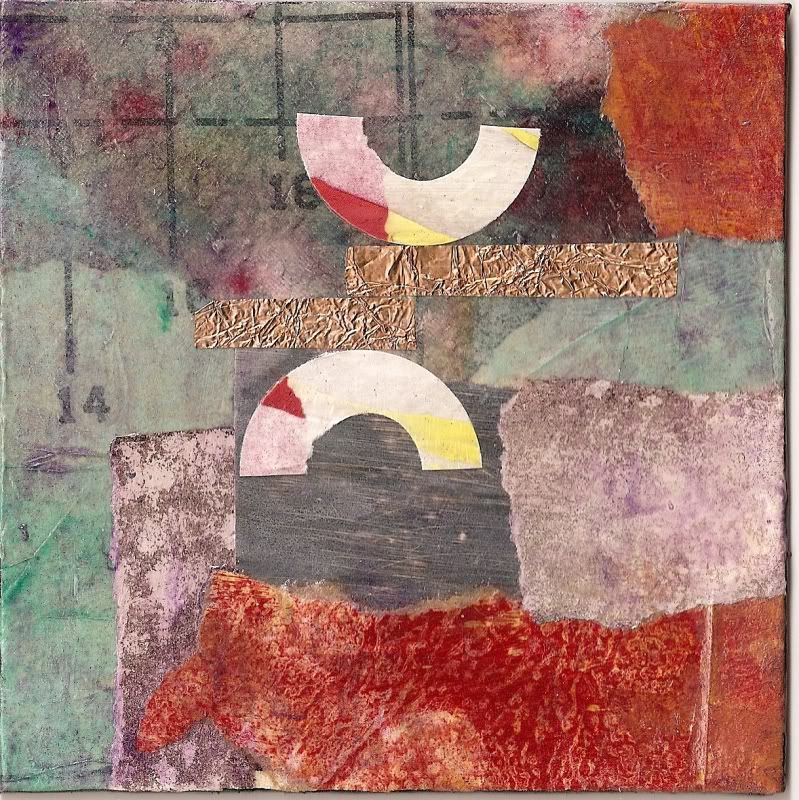 I have never seen so many Braque's and Picasso's in my life. Plus they had some awesome Kurt Schwitters pieces (which have never been on display) and a boat load of Cornell boxes (Rosa eat your heart out). Anyway, suffice to say, a little abstract work is good for the soul :)
My three pieces are entitle Balancing Act I, II, and III. They are 4 by 4 inches on illustration board. I did not want to got to much bigger because of time constraints and drying times. Anyway eventually I will double matte them and frame them all in one frame (when I have some money). For now, I still need to seal and then they can be used as our class samples. k