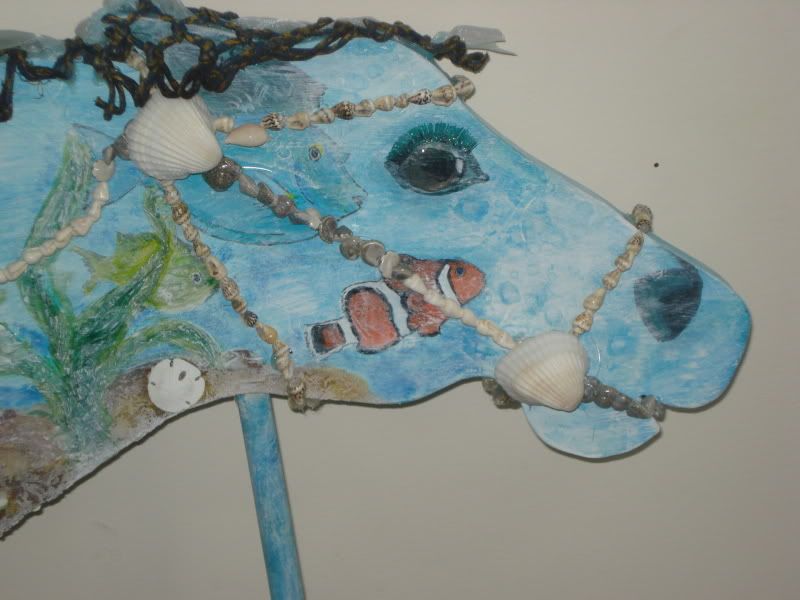 I finally finished my stick horse for the Main Stay Therapeutic Riding fund raiser. After a whirlwind 7 days of nothing but Coppelia, I was able to sit down, concentrate (an operative word here), and finish. Now I will let the horse sit for a day or two to set. May be I will make some minor adjustments and tack down a few more areas. As a side note, I used hot glue to adhere the seashells and fisherman's net. I know a lot of folks swear by their glue gun but I personally hate the thing. I burned myself about a dozen times and I don't like the look of it. I am not sure how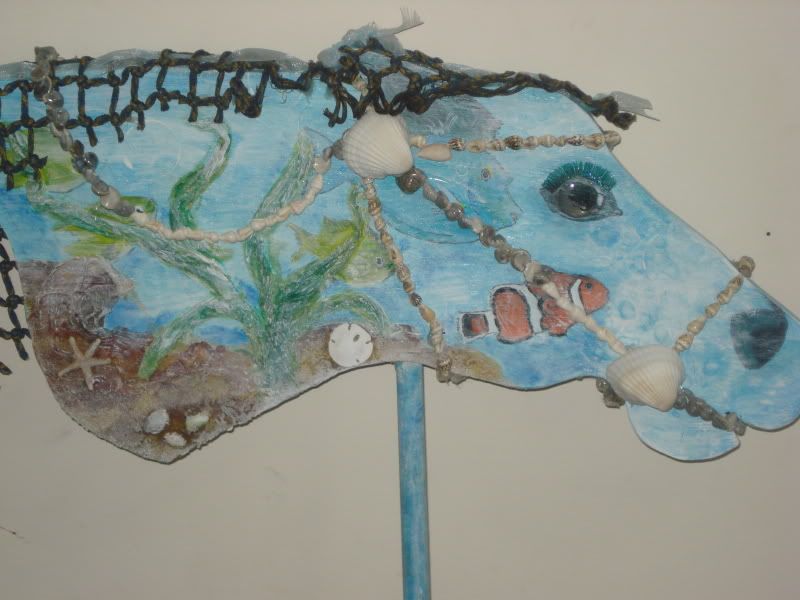 "permanent" it is either. But it is a glue that will quickly adhere something, nice and thick, so I hope it will hold everything
together. I just didn't know how to glue all the
shells on without it taki
ng a half of century!
What is next on the horizon...I am itching to start another piece. I want to do a series on the inexpensive Ampersand line of cradled boards. Maybe some Coppelia characters:))))
And I want to blog my comments on my children's performance in a local production of Coppelia as well.