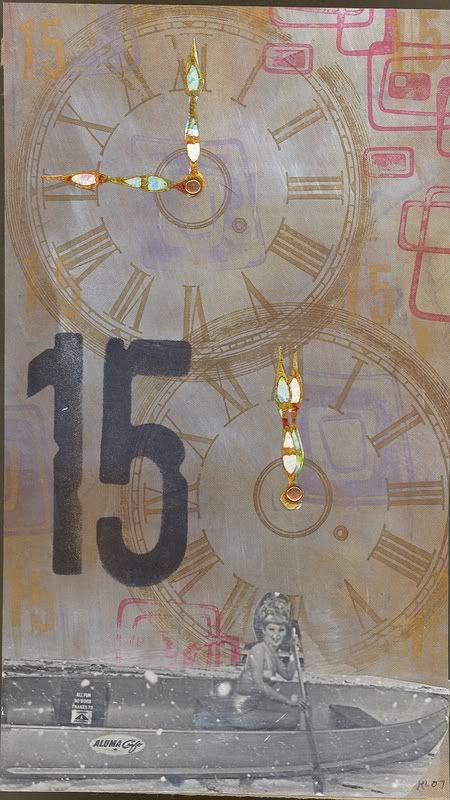 Well, I actually finished this piece in 15 minutes. I decided to challenge myself and give myself a time limitation for this piece. The idea came to me almost

instantaneously

after learning what the theme was. I could not get the thought out of my head...that everybody wants their 15 minutes. The piece is a mixed media and includes inks, found papers, and

rubber stamps

. The main image, at the bottom of the page, was found as I was flipping through a magazine. She represents how fleeting fame really is. I call the piece "15 minutes," and will leave it at a local watering hole :)
Check out Rosa's piece (her link is listed on the side). I really like the idea of doing a wearable piece of found art!
k