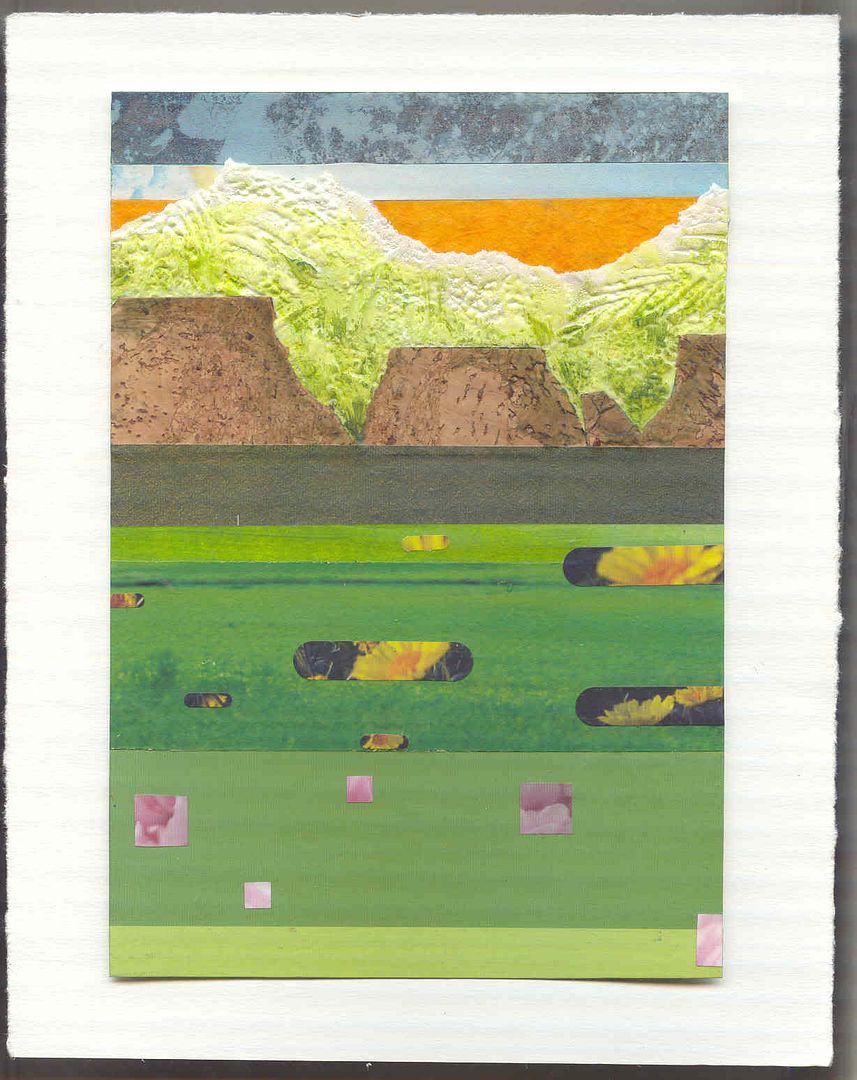 I finished my first challenge for the Midwest Collage Society. The Spring challenge was posted a while back on the Yahoo list. We were challenged to come up with a spring abstract landscape. I thought it might be fun to step out of my comfort zone and I think for a first try, it turned out OK. My inspiration for the the piece is spring in New Mexico. We have traveled to New Mexico many times over the years because my in-laws live in Santa Fe. I think spring is my favorite my season there. It is so alive and fresh. Green is a rare commodity in many areas of New Mexico but in the spring, near Santa Fe, the mesas come to life. And there you have it.
The work is done on watercolor paper, 140lb. A variety of found papers were used, and acrylic paints. I did this collage using Jonathan Talbot's method. I plan on mounting the work to an 8 by 10 piece of watercolor paper. The finished size will be 8 by 10.
Now I have to get to business on my Aunt's collage...Have to finish before the 20th of May.
K